HYP and The Hill Society are partnering to throw the best New Year's Eve Party in Harrisburg. Come downtown as we convert The Hill Society Club into a night club with Klock Entertainment. Enjoy a front row view of the strawberry dropping as we countdown to 2018 with live entertainment. Cost of admission includes a champagne toast at midnight and hors d'oeuvres throughout the evening.
Hotel Rooms:
UPDATE (12/27/2017) Online sales of hotel rooms are currently closed. Please contact the Hilton Harrisburg directly to purchase a room for NYE.
Want to stay the night? Hilton is offering a special rate for event attendees at $129 and includes tax, parking, and a $50 gift card for Ad Lib or 1700 for dinner the night before or brunch the following morning. Overnight rooms are only available to those attending the party and any rooms booked in a name not on the guest list will not be honored.
*All guests must purchase a ticket. No tickets will be available at the door. No one who is not on the guest list will be allowed to enter the hotel.
**Please note, if you are booking an overnight room and plan to use your gift card for New Year's Eve dinner or New Year's Day breakfast, a separate reservation must be made at Ad Lib/1700° in advance: 717-237-6419
Should you have any questions please contact Social Committee at social@hyp.org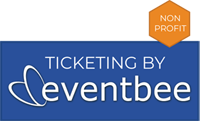 Online Ticketing Powered by Eventbee